Current Event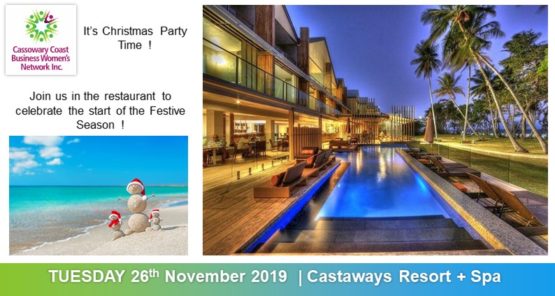 Celebrating at everyone's favourite beachfront venue, members and guests are welcome to join us for an evening of pure festive fun at Castaways Resort and Spa, Mission Beach.

There's no speakers, formalities or secret Santas to organise this year – Just bring your relaxed self and enjoy a night of delicious food, festive cocktails and great conversation overlooking the beautiful Coral Sea.

 
We hope you can join us !
Members $45.  Non-members $55

Date:  26th November 2019
Time:  6.30pm to 9pm
Venue:  Castaways Resort & Spa, 2 Pacific Parade, Mission Beach
Contact:  bookings@ccbwn.org.au