Executive Committee
2019/2020 Executive Committee
---
President
ZANETTE PHILLIPS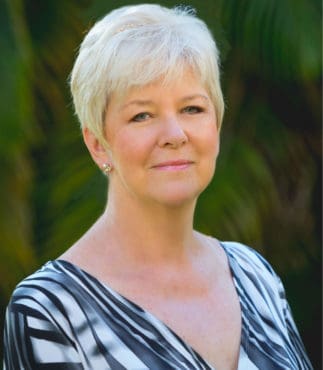 Biz Skills
This Zanette's first term as President of CCBWN.
" With our the strengths of the current committee I anticipate the network will continue to offer the membership opportunities and information to grow their businesses.
Zanette Phillips is an entrepreneur, business manager, qualified trainer, author and small business owner.  Her background is office administration and business management for over 30 years, in over 20 different industries, but her passion is training.
Biz Skills is Zanette's current business which features online video business skills and Interactive Digital Literacy courses.
Zanette was Treasurer of Mission Beach Arts Centre in 2013 and Treasurer of CCBWN in 2018/19.
Phone – 0418 941 608
Email – Email Zanette
---
Vice President
TANIA STEELE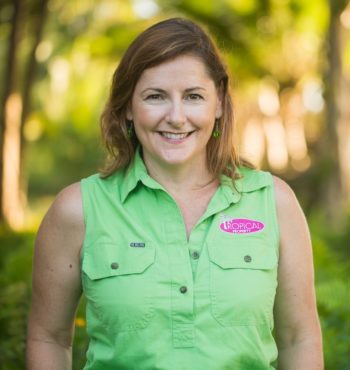 Tropical Property Mission Beach
Tania has been intimately involved in the property industry in North Queensland for over 15 years. Prior to joining the world of real estate, Tania worked in Tourism and rose to Regional Manager overseeing a number of high profile resorts groups for a large corporate company. Bringing a varied background in sales, service and resort management, Tania has now been a high profile sales agent in Mission Beach since 2006.
Described as a breath of fresh air to deal with in today's property market, Tania is highly organised, client focused with superior customer service skills and most importantly, she is passionate about what she does – and a true property professional who will go the extra mile! She has also held the local status of the highest selling agent and most reviewed agent in the Mission Beach market.
Tania also volunteered on the Board of Directors of the local Bendigo Community Bank, owned one of the local restaurants here in Mission Beach with her husband and previously held the role as secretary for the CCBWN last year.
"I'm looking forward to stepping up to the Vice Presidents role this year and assisting the Executive Committee with planning some awesome events for our members!".
Phone – 0448 250 499
Email – Email Tania
---
Treasurer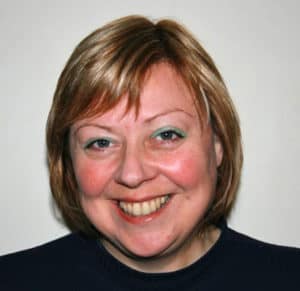 JULIA ZIVANOVIC
KnowL'Edge
At board level Julia served on the Australian Market Research Society's WA State Committee for about 8 years and a year on National Council as Company Secretary. During her time with AMSRS she worked with the other Board members to improve governance systems, policies and procedures. She has also served on many not for profit committees throughout the years. 
In an executive capacity she has worked as a national senior executive with responsibility for strategy planning and implementation, management of several departments and financial management compliance. Companies she has worked for include Citibank, Colonial First State, Coles, and Myer. She has also worked in State Government in tourism,  education and the Attorney General's dept. 
Julia has never stopped learning through her career and has an advanced MBA (marketing specialisation), is a Graduate of the Australian Institute of Directors Company Directors Course and a Qualified Research Professional. She is a Fellow of the Australian Marketing Institute. 
In 2002 Julia founded Know L'edge, a boutique business and research consultancy. KnowL'Edge is a preferred supplier to local government in Western Australia and has a number of high profile businesses it undertakes a range of research and consulting work for in Australia and New Zealand. Know L'edge has a team across Australia of consultants and researchers. In 2010, she became the Research Partner at The Right Group.  
Julia is a Member of Mission Arts and enjoys writing, arts and crafts. She is a published author of both business books and works of fiction. In 2018, Julia, in conjunction with Mission Arts, co-ordinated the collection of stories, poems and art that make up the 'Magic of Mission Beach' Book. 
Phone:
Email – Email Julia
---
Secretary
GRACE TSCHUI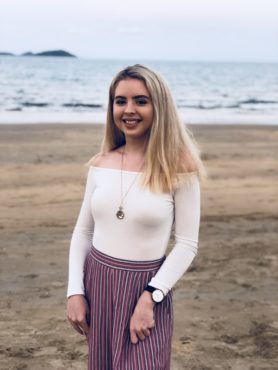 Bob Katter's Office

Grace is a new member of CCBWN and is a Mission Beach local. She graduated from Good Counsel College Innisfail in 2018 and is currently undertaking a gap year before commencing tertiary studies in 2020. She has been accepted into the University of Queensland and will study a Bachelor of Politics, Philosophy and Economics (Honours). 
Grace is employed full time in the office of Hon Bob Katter MP as an electorate officer. She enjoys the social aspect of her role, as well as working alongside the very knowledgeable and highly skilled women in the office. In February, she attended Canberra for the first parliamentary sittings of 2019 alongside Mr Katter and his former Chief of Staff Anne Pleash. 
Grace is excited to be a part of the CCBWN Executive Committee as the Network's Secretary. 'I am very much looking forward to getting to know the women who comprise the CCBWN. As the youngest member, I believe I will learn a lot from the experienced businesswomen on the Network and am excited to see what the year brings us.' 
Phone –
Email – Email Grace
---
MEET & GREET
The Meet & Greet committee member is the CCBWN point of contact for their local area. They foster relationships, assist with social functions and, when required, assist with promotion and advertising in their local area. Please do not hesitate to contact them for information about our Network.
 
Meet & Greet- Mission Beach/Kurrimine Beach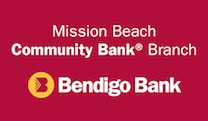 Rosie Harris, Acting Branch Manager, Bendigo Community Bank Mission Beach
---
Meet & Greet-Tully/El Arish/Cardwell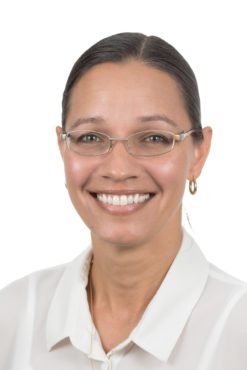 Shannon Seibel, Clearway Advice and Financial Management
---
Meet & Greet – Innisfail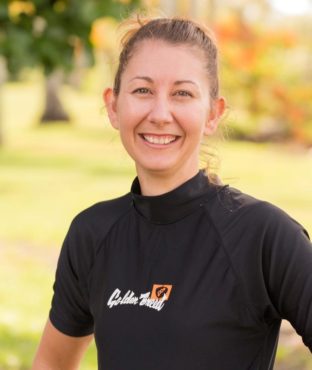 Rachel Accatino, Rivers Insurance
---
IMMEDIATE PAST COMMITTEE
2018/2019 Executive Committee
From left to right:
 Dii Dunlop – Vice President, Tania Steele – Secretary, Kerry Clow – President, Zanette Phillips – Treasurer